上記の広告は1ヶ月以上更新のないブログに表示されています。
新しい記事を書く事で広告が消せます。
This exclusive t-shirt is a collaboration between Japanese artist Yoh and our store, Tokyo Rebel!
Yoh's illustrations are widely known for their appearance in the magazine KERA and Gothic Lolita Bible -
and he created this print just for our NYC store!
This jersey tee has a rounded neckline and a metallic silver print, and is initially available in womens' sizes S - XL.
★Order★
Tokyo Rebel Inc.
158 Allen St.
New York, NY 10002
Tel: 212-460-9100
Regular store hours are 1PM-8PM 6 days a week(CLOSED TUESDAYS)
Website:
http://www.tokyorebel.com
スポンサーサイト
Shop you can buy my goods!
★New York / Tokyo Rebel★
Rock. Punk. Gothic. Lolita. Alternative Japanese fashion,
imported direct from Tokyo and Osaka. Authentic brands as seen in popular magazines like KERA.
No fakes, no replicas, no knock-offs. This is the real thing.
SEX POT ReVeNGe, Atelier-Pierrot, PUTUMAYO, Victorian maiden, Innocent World, SUPER LOVERS, VOLTAGE.
All fully authorized.
Tokyo Rebel Inc.
158 Allen St.
New York, NY 10002
Tel: 212-460-9100
Regular store hours are 1PM-8PM 6 days a week(CLOSED TUESDAYS)
Website:
http://www.tokyorebel.com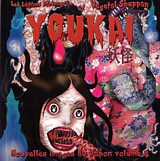 ■Price: 15EURO
■Publisher: Vegetal Shuppan
■Page: 100P(Full Color)
(Back cover illustration: Yoh)
Contents
illustration 3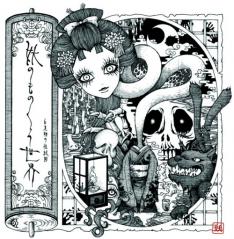 click!↑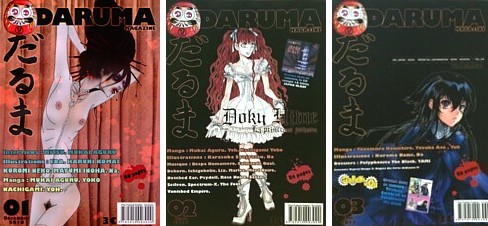 ■Price: 3EURO
■Publisher: Vegetal Shuppan
■Size: A4
■Page: 60P
Contents
「MUNOKURO SUIZOKUKAN -SUISOU1-」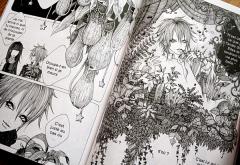 click!↑
■Plan and work: ricorico llc
■Release Date: June 2009
■Price: $24.99
■Publisher: Collins Design
■Size: B5
■Page: 176P(Full Color)
(Cover illustration: Yoh)
Contents
Past illustration 16 + illustration making
■Author: Tiffany Godoy/Ivan Vartanian
■Release Date: April 28, 2009
■Price: U.S. $27.50
■Publisher: Universe
■Size: 22.9 x 15.9 x 2.1cm
■Page: 240P(Full Color)
Contents
illustration 6(12P)
【
Goliga Books
】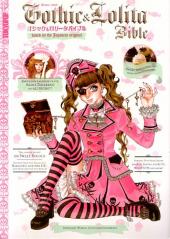 ■Plan and work: Index Communications
■Price: $19.99
ISBN-13: 978-1-4278-0350-4
Printed in the USA
Contents
P118~129 illustration